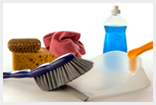 At HDS Cleaning Services we guarantee a unique and professional cleaning service experience. London's cleaning specialists in End of Tenancy cleans, tenancy cleans, carpets and upholstery clean, communal areas and more.
A hassle-free cleaning service
HDS Cleaning Services has over 5 years of experience providing and managing cleaning services to Property Management Companies, Estate Agents, Offices, Landlords and Tenants alike in the London area. Exceptional service and attention to detail is what makes us stand out in the industry.
With HDS we guarantee: Experience, Reliability & Trust…
Finding a quality cleaning service can be both time-consuming and costly. With so many cleaning company service providers in operation, ranging from franchised businesses to local cleaning companies of all sizes, it is difficult to identify a good quality cleaning service.
If you would like information or if you have any questions about a possible tenancy clean, carpet and upholstery clean or communal area clean then do not hesitate to get in touch!